YAEO, Villette Grand Cru, Lavaux AOC, 2017, DEMETER
Four vowels; for an uncompromising wine, which sounds like an O (object) V (vinicole) N (un) I (identified)… This cuvée is aged in French oak barrels for 12 months. After bottling, it patiently beautifies in our cellar between 12 and 24 months.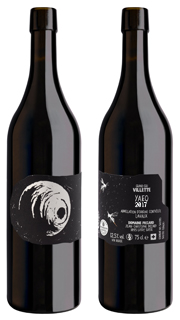 CHF 33.00
Endowed with a beautiful tannic structure, this cuvée highlights two grape varieties with strong character; Syrah & Merlot vinified and aged together. The 2017 vintage is marked by perfection, with balanced maturity, harvested on time in an abundant harvest. Note that only high-quality vintages give birth to this cuvée Incredible ...
YAEO 2017, Villette Grand Cru, Lavaux AOC, DEMETER
Syrah harvested on 06.10.17 97 ° Oe 0.8 kg / m2 (64%)
Merlot harvested on 06.10.17 98 ° Oe 0.8 kg / m2 (36%)(28%)
Bottles of 750 ml. - natural cork
From biodynamic viticulture - CH-BIO-006
---