Lady Ga-Ga 2022 - Gamay/Garanoir - Villette Grand Cru - A.O.C Lavaux - Pur Jus - DEMETER
What beautiful grapes and in such quantity. 2022 was the year of angels for our vineyard, saved from a long period of drought at the "very end of the race" from welcome August rains. Our vineyard was very hot and thirsty…as them...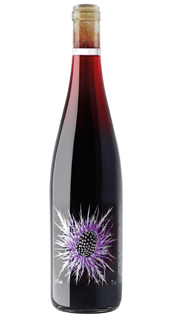 CHF 24.00
These berries achieved their full allure. The result of a roasted vintage that waited so long for a saving rain. Our friends Gamay and Garanoir, blended together after having fermented separately for 8 weeks. Driven by the solar dynamics of this 2022 vintage; vinified without any additives or sulphites; it's a pure juice, fresh and fruity as only Nature can make it. This wine is intended for all amateurs; even the most classic.
Lady Ga-Ga, 2022, Villette Grand Cru, Lavaux A.O.C,Pur Jus, DEMETER
Gamay harvested on 13.09.20 97 °Oe 0.8 kg/m2 (75%)
Garanoir harvested on 14.09.20 92°Oe 0.8 kg/m2 (25%)


Bottles of 75cl, technical cork
---